Bible declares You Matter
Bible declares You Matter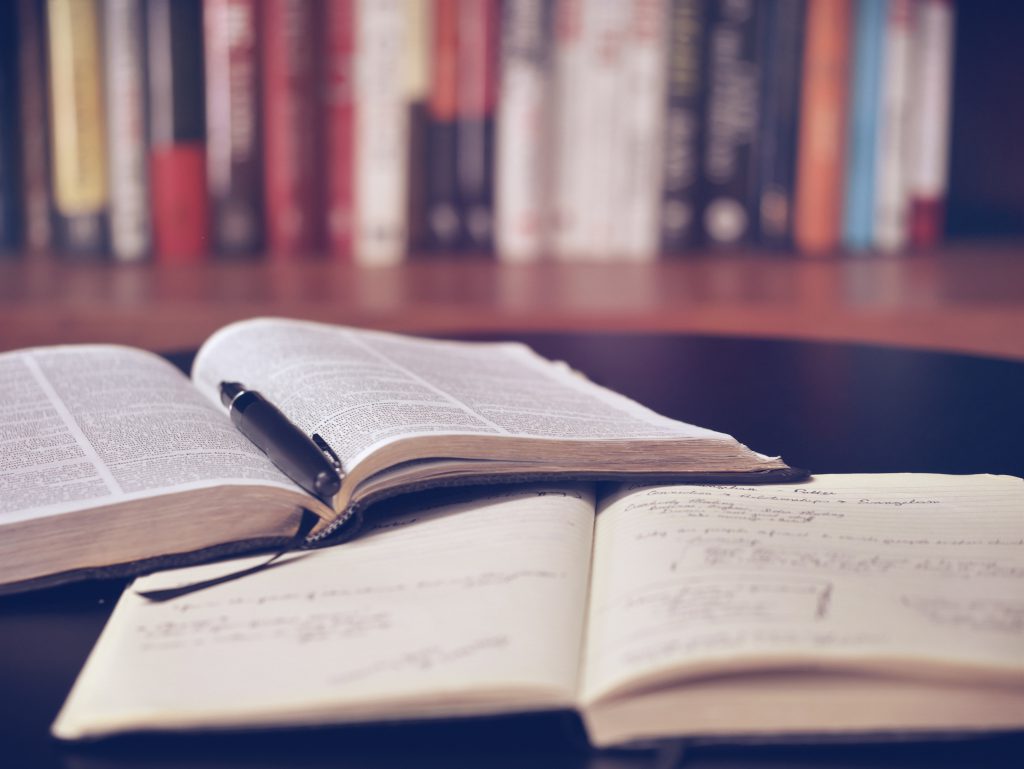 Sometimes life beats us down. We forget why we matter and even if what we work so hard at matters. This year of upheaval magnifies these doubts and questions. The Bible blares the answers if we listen. The Bible not only declares you matter, it says you're valuable. Today, I'll share some of what I learned in hopes of encouraging you to press on.
Spiritual blessings listed
You may be challenging me to tell you how the Bible declares you matter. I will use two chapters today.
In Ephesians 1 & 2, it says we are blessed in the heavenly realms with every spiritual blessing in Christ. Our greatest gift is the salvation from eternal punishment for our sins, the gift of living with God in heaven, where all is good. This gift is offered because you matter to God.
It says that God chose us in him before the creation of the world to be holy and blameless in His sight. Before the creation of the world. He chose us. Profound. He chose us as His special person, blameless and holy because He already knew about the cross and His glorious triumph. He already knew about the hardships we'd face and the messes we'd make. Yet He still said, "I want (put your name here)." That is some perspective, huh? Wow!
It reminds me not to concern myself with the people who don't choose me. No one is more important than God, and He chose you, so if we can just grasp this and believe it, no one's hurtful words and actions will matter. That's a mindset I am working on. I need to remember that the hurtful words and actions of others aren't about me; they reflect the heart of whoever said them. Let such things wash past us and get sucked down the drain.
Chosen, adopted, redeemed, forgiven and other ways the Bible declares you matter
He predestined to adopt us through Jesus Christ, in accordance with his pleasure and will—to the praise of his glorious grace, which he freely gave us in the One he loves (Jesus). There it is again—predestined, known from before the creation of the world. We are adopted through Jesus. That's just a reminder of how important our faith in God's Son is. We can't get to heaven and we can't get to God without Jesus. All this was done according to His plan, His pleasure, His will. We receive glorious grace, freely given to us because of Jesus. So note how important Jesus is and what gifts are bestowed upon us for believing what God says in the Bible about Him.
Because of God's grace lavished on us with all wisdom and understanding, we are redeemed and forgiven through the blood of Jesus. See that? Grace lavished on us. Redeemed. Forgiven.
If there's a plan, there's a purpose
The Bible declares you matter because it says everything has been planned out. If there is a plan, there is a purpose.
It's not a secret—it's written in the holy Scriptures. It gave God pleasure to share this mystery with us.
I love that it says it gave God pleasure. He wasn't chintzy on his gifts. He lavished them on us. Lavished! Profusely, abundantly, extravagantly. Are you feeling special?
Again, it says we were chosen, having been predestined according to the plan of him who works out everything in conformity with the purpose of his will, in order that we, who were the first to hope in Christ, might be for the praise of his glory. Because you believe, you are marked with a seal, the Holy Spirit, which guarantees your inheritance until the redemption of God's possession. Everything shouts of praising His glory. Thankfulness overflows our hearts.
You are God's workmanship
Because of God's great love, his rich mercy, his kindness in Jesus, we are rich because we are saved through faith. We are God's workmanship created in Christ Jesus to do good works, which God prepared in advance for us to do. No one can boast. It isn't about us. Nothing we do sets us apart from anyone else. Christ did it all. The only thing asked of us is to believe.
I share this because striving and working ourselves ragged to please God isn't necessary for His love and acceptance. God knows our deepest fears, our ugliest secrets, our weaknesses and challenges. God understands us better than we understand ourselves. Receive freedom by resting in this and accepting that everything has already been figured out.
Resting in Jesus brings the peace desired. We don't have to prove anything to anybody.
Remind yourself often of this
Somehow we forget. If you need a reminder, read it for yourself in Ephesians. God did all this for you. You mattered to Him way before He spoke the world into being. Wrap your mind around that one. Hard to fathom? Yet so joyful.
Just keep reading these promises. Search the Bible for other references. Other verses declare your value to God.
When someone tries to wrestle them away, give them these truths—they can't take away something God already gave you. You may forget, but keep praying and surround yourselves with friends who can remind you. You Matter. God says so. Remember the Bible declares you matter.
What is a verse that reminds you of God's love?
Photo by Aaron Burden on Unsplash