Grandma and Grandpa's house: memories
Grandma and Grandpa's house: memories
Each summer, my parents packed my siblings and me up and sent us off to Grandma and Grandpa's house in the cozy town of Wiota for a week. Most of my memories of our stays started on the Fourth of July.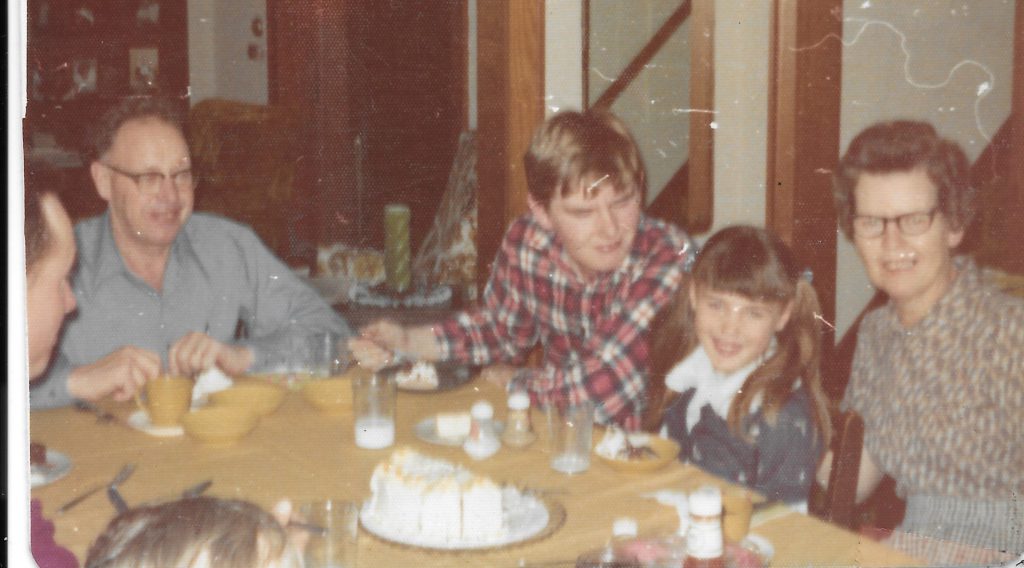 We'd claim our bedrooms and then settle in to watch the big parade behind the hedge that ran along the sidewalk. Sometime after our picnic lunch, my parents left. Later that night, we'd sit on lawn chairs on the driveway in front of the garage and watch the fireworks at the park across the street. Fourth of July in Wiota was a big deal with large crowds and multiple ball games and other festivities going on.
Grandpa Walter maintained the well house and kept the park clean so the day after Independence Day meant picking up garbage and visiting the well house. Sometimes picking up garbage shocked us. I don't remember using gloves, but I sure hope we did. People do some strange things sometimes. If we found money, we got to keep it. Plus, Grandpa and Grandma would give us some spending money and take us shopping so we could buy ourselves something at a five and dime store.
Grandpa sometimes told tall tales, which we'd fall for. One story I remember was about how an outhouse exploded. We, of course, thought it wildly hilarious.
They'd also treat us out to lunch. Once, we ate at a restaurant called The Pig Pen. You can see that stuck. We'd go fishing at a nearby state park also.
When we were home, we played with all the neighborhood kids. Croquet tournaments grew intense in the later years when someone decided to shoot the ball out of the area. Tempers flared with siblings, I can assure you. In addition to croquet and daily walks through town, we'd work on a talent show for our important audience of two. All the neighborhood kids would come over one evening toward the end of the week, and we'd show off with our talents and tricks. They said they enjoyed our shows, though looking back I can't remember what we did.
After lunch, we'd always sit on the couches on the porch and listen to the Swiss show on WEKZ. As a youngster, this was fun, especially when Grandpa showed us how to yodel. He wiggled his neck skin so we'd attempt to do the same. I remember as a teenager sighing and asking if we couldn't listen to something else. Funny, how I still sat on the porch even if I didn't think it was cool to listen to yodeling. To this day, however, whenever I hear yodeling or Swiss music, I think of my Grandpa Walter and my Grandpa E.J., both of Swiss heritage.
Grandma and Grandpa's house smelled of coffee and good things to eat.
Grandma Ruth reupholstered furniture. I still have a school tote bag she made stored away.
Memories of summers and visits to Wiota still bring smiles. I took my kids there once when we were in the area. The old school house and park are still there. Grandma and Grandpa's house looks different as do Aunt Celia's house and Aunt Cora's house nearby. (Aunt Cora taught me how to crochet.) We visited Aunt Celia once, but I don't know if she remembered us so much even though she said we could come.
It's sad, but true, we can never go back. But as long as we have our memories, those special people remain alive in our hearts. Love really is what keeps the world cemented together.
Did you ever vacation at your grandparents' home? Share a memory with us.
Please share my blogs. Subscribe to receive them each week in your email. Thanks!