Ideas for removing weeds in your life
Ideas for removing weeds in your life
How do you remove weeds in your life? Just like weeding a garden or field, you must pull them out one at a time.
Pulling horse weed out of my son's oat field reminded me of the Parable of the Weeds told in Matthew 13:24-30. Unwanted growth poses strongholds in fields and people alike, but the problems in people's lives are tougher to uproot.
Weeding a field tuckers one out, but you see the progress right away. Isaac planted oats and alfalfa in a former corn field this spring after the alfalfa crops had failed the fall before because of insect damage and fungal disease. He wants to farm with the use of as little chemicals as possible and is eager to implement new techniques he has learned from attending conferences, from graduating from the university with a B.S. degree in soils and crop science, and from other farmers who shared their knowledge with him. He intended to avoid chemical damage to the alfalfa and desired to keep oats intact for harvest.
Weed seeds persist and have long lifespan
Still, how did all these weeds get in with the good, new seed? Turns out, some seeds can live in the soil for 5-75 years, depending upon the plant kind. Nasty.
Farmers used to pull weeds in their fields until after World War II when chemical fertilizers and pesticides were introduced. Using chemicals is less labor intensive. Yet it wasn't so bad being out in the field, though it did get hot. We talked, listened to music, and pulled out the weeds, taking care not to pull out the wrong type of plant. My family determined to help Isaac out and attacked those weeds. Six hours later, half the field looked weed free.
Eradicating strongholds tougher job
These unwanted plants are easier to dislodge than the more stubborn vices lodged deep into the souls of people. The weeds of pride, anger, jealousy, suspicion, insecurity, fear, and others grow deep roots that harm relationships and health. I wish such weeds could be eradicated and replaced with beautiful virtues instead.
Unfortunately, some weeds get stronger through generations. Just like natural weeds, these weeds can live a long time. Prayer must be the only way to rip them out. The destruction left from out-of-control weeds impact a greater circle than some might imagine.
I yearn for rich soil to grow bountiful harvests of healthy crops free from weeds. While Isaac works to restore the soils where he farms, I ponder how to enrich the depleted soils in the lives around me.
How to enrich your personal soil
What are ways to accomplish this?
Make sure you don't nurture the weeds with your actions and words. Do your best to keep yourself pure (free from adding more weeds) and calm (don't stir the fire in a fight).
Enlist the help of others. They can encourage you and keep you focused on the prize at the end. They can also pray with you.
Seek wisdom from God daily, hourly, by the minute.
Know when to answer an attack. Try to stay calm. Know when to walk away. Weigh your options and determine the best course of action and the results of different choices.
Seek godly advice from others knowledgeable about situation.
Remember lessons from your experiences. Don't beat yourself up for circumstances beyond your control. You aren't responsible for killing the weeds in someone else's life. You're only responsible for yourself.
Not everyone embraces new ideas, but forge ahead when you have the tools and statistics behind you. Get back up and don't let the weeds choke you out.
Do your best with the resources you've been given. Trust God to work it out for His glory. People with a weed problem may not accept or see it your way. They may try to hurt you, but put on your armor, stand firm, resist the enemy. Seek the best fruit. You can do it!
What other ways can you contribute to removing the weeds in your life?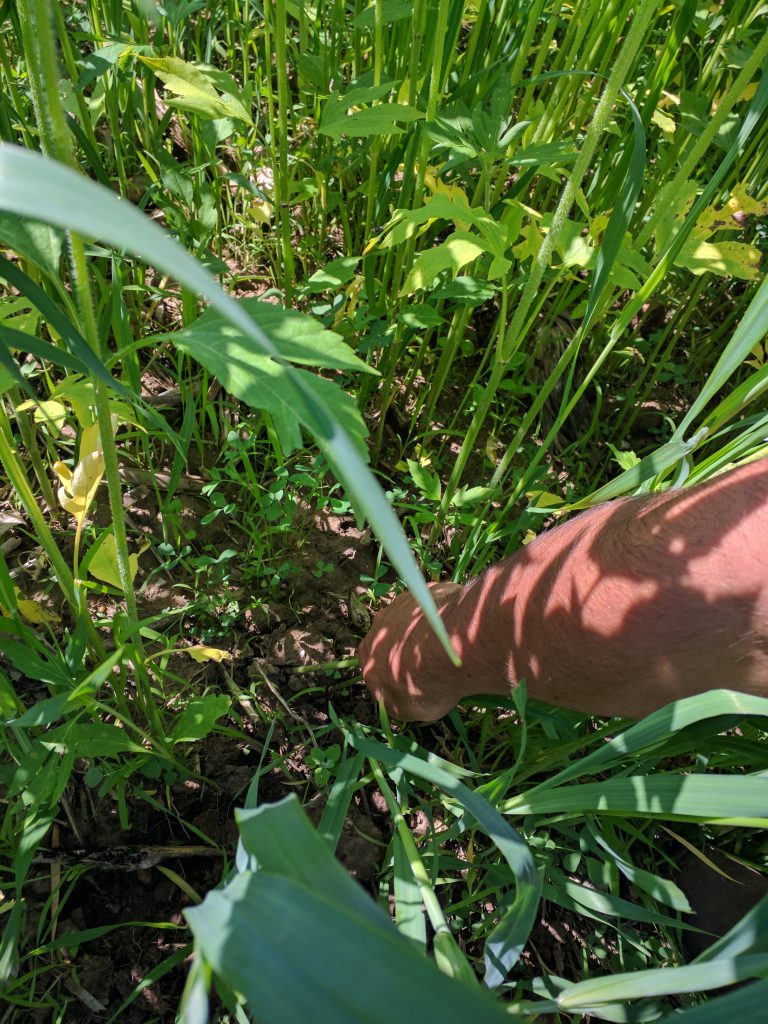 For more about this topic, you can check out my blog about my pesky violet problem here.