Gratitude challenge accepted
Gratitude challenge accepted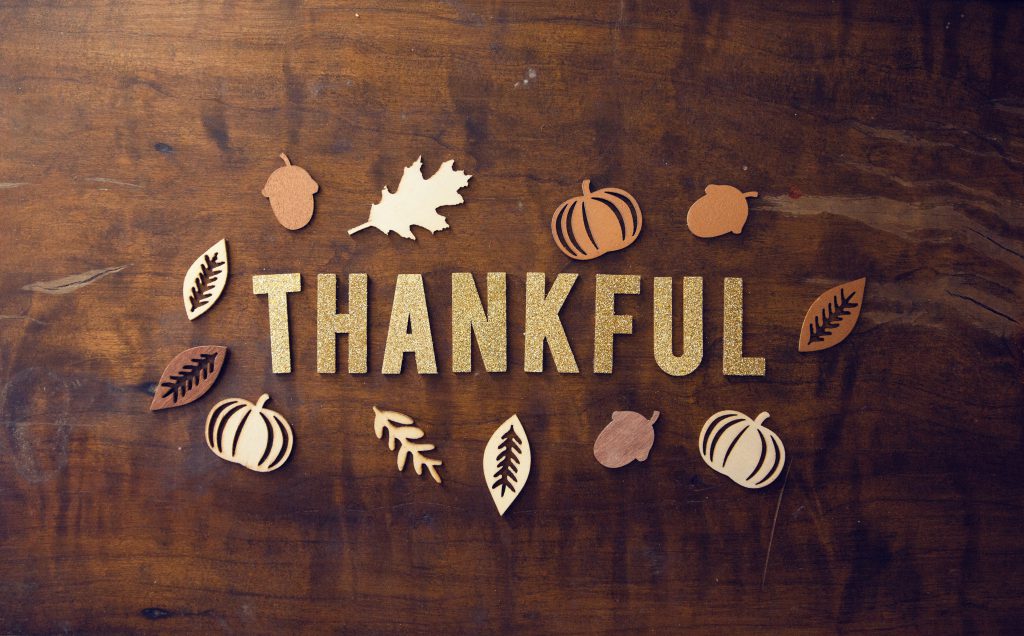 Blogger Lyli Dunbar mentioned a gratitude challenge last month on Instagram so I decided to accept it. I thought I'd do the daily challenge on social media, but soon discovered finding a picture for each letter for every day might be too much of a challenge for me during November when I also want to participate in NaNoWriMo. So instead, I share my gratitude challenge list with you here.
Here's my list to help your own brainstorming get started.
Gratitude challenge A-M
A for apples, advisors, aunts, proud to be an American.
B for blogs, blankets, brothers, buttons, babies, baking, Bible.
C for church, clothes, cats, computers, Christ, children, comedy, coats, critique partners, chocolate.
D for daughters, dreams, dryer, dad, dancing, degree, dictionary, dresses, doctors, and dog (even though her barking and slurping annoy me).
E for Emily, email, exercise, electricity.
F for freezer, farmers, farm, fragrance, family, flowers, forgiveness, freedom, friends, food, fudge.
G for God, glasses, grace, gas, genealogy, gifts, Google, grandparents.
H for home, health, horses, hoses, hoes, hearing, hot water, husband, hair.
I for Isaac, internet, ice cream, indoor plumbing.
J for Jesus, jackets, jam, jars, jeans, jobs, jokes.
K for Kaitlyn, kids, ketchup, Kindle.
L for land, lemons, leaves, lemonade, love, life, llamas, lilacs, lily of valley, lemon bars, lemon cake–uh, do you see I like lemon? LOL, laughter.
M for mom, milk, military, mirrors, music, mercy, mail.
Thankfulness from N-Z
N for Nathanial, newspapers, nurses, nuptials, neighbors, nails, needles, nuts.
O for oranges, oil, onions, olives, oceans, observations.
P for Pat, paper, pie, pastor, pumpkin, piano, paint, peaches, peppers, pens, pins.
Q for quiet, quilts.
R for radio, roads, rakes, refrigerator (I needed to replace mine this month).
S for sight, sons, songs, smell, sister, shovels, shoes, socks, sweaters, service people, septic system that works well.
T for Tyler, teachers, trees, trails, toast, treats, tools, taste, touch, toilet paper, tissues.
U for uncles, utilities, university, umbrellas.
V for vision, vitamins, voting, visors, videos.
W for website, wrenches, wreaths, wood, water, writing groups, woods, writing, washing machine, work, wonder.
X for Xerox and Xrays.
Y for yeast, yellow, yardstick, yard, years, you.
Z for zippers, zoo, zero.
Whew! I did it!
Please add to the list and share in the comments! This little exercise helped focus my mind on things to be thankful for during a time that sometimes feels sad or distressful. From God comes all good things.
Next week is Thanksgiving. I decided I will skip posting next week as we will all be busy with the holiday.
Happy Thanksgiving, friends! See you in December.
So, thanks for the challenge, Lyli. To learn more about Lyli Dunbar's ministry, Fuel for a Wildfire Faith, click HERE.
Photo by Pro Church Media on Unsplash.
If you enjoyed my blog today, please share it with your friends and invite them to subscribe, too. Thanks!