"Never enough" battles exhausting
"Never enough" battles exhausting
No matter what stage I'm in in life, it seems I'm never enough.
My plate overruns with abundance of tasks to accomplish. I can't fathom how anyone can be bored when there is so much demanding time in the day.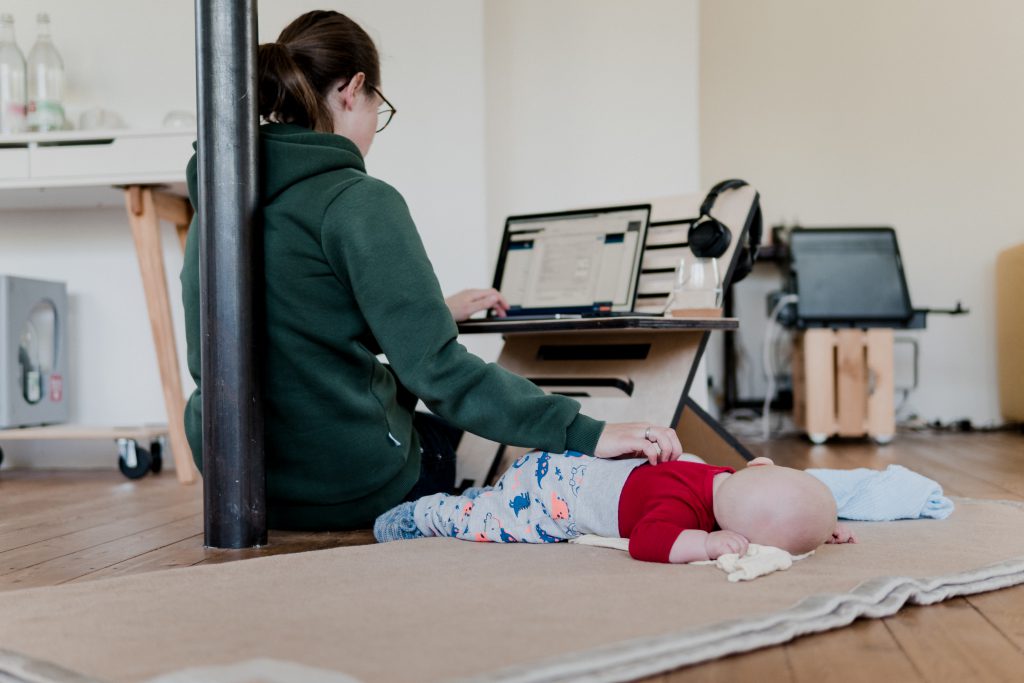 Never ending battles with guilt
When my babies needed constant care, I worried about neglected house chores and yardwork. I felt always behind and tired. As the years flew by, I did my best to accommodate everyone. Our schedules burst with kids' extra curriculars at times. Even limiting those didn't chase away the guilt of never being enough.
Children helped with housework and yardwork, learning strong work ethics. While I juggled homeschool responsibilities with freelancing, I realized doing it all is a fantasy at best. Who started this idea that a woman can have it all?
She doesn't. Something gives. Somebody gets shorted. Usually Mom. How? Because no matter how hard she works to meet everyone's needs including her own, she falls short.
Even now when my nest is close to empty, I struggle with this horrible pressure of not being there for everybody all the time. I have set work hours and hole up in the office. I come out, and we work on the chores together. Sometimes someone joins me on a walk. Sometimes we just all sit together and read or watch a movie.
Avoid comparisons
I hear what others are doing—their travels or day jaunts with family. Their family game nights or getting together with others. Sure, we do those sometimes. Not often. But once in a while. The kids get older and have their own agendas or schedules.
I wonder did I do enough to create fun family moments, or were we always working. Did they see a stressed out, frazzled mom snapping, "Could you be quiet while I read this?" or sighing at the umpteenth interruption when I'm trying to pray.
God knows I tried my best, but it never seems enough, you know?
I want to exercise to stay healthy. An hour to 70 minutes each day should be okay to take, but then I add on my two to three hours of writing time. I feel selfish.
My life-long dreams were to have a family and to write. Balance is a juggling act. Some claim to have perfected it. I haven't. I wonder if I ever will.
You weren't meant to carry this burden
But then a soft thought in my head jars me with, "You're not meant to be everything to anybody."
That's God's job. Only God is meant to be everything to everybody. Only He can do it all.
Here I am still fighting the same nasty guilt and the lie that I have to be available 24/7.
I am supposed to be available 24/7 to Jesus. It's hard to hear Him though when I'm frazzled about being behind, feeling overwhelmed and discouraged.
Cast your cares on Him for He cares for you. Do it now. Do it again later. Just keep casting them. Someday maybe despite all my failures, I'll realize that doing my best is all I can ever offer and I'll let the clenched fist loosen and the fingers relax. Maybe my family and friends experience my love for them despite my imperfections.
Comparisons and striving need to cease. Are you there yet? No? That's nice to know.
Block out whispers of defeat
Advice floods in from all directions, but time remains consistent. I can only do so much in this moment with this strength. I pray God will help each of us to block out the whispers of never enough. Those whispers defeat me, leave me sad and exhausted.
I don't like living that way. God says He wants to give us life. The only way we can get life is through Him.
I'm taking steps to clear the schedule and praying for guidance so I find the balance. What are some things you've said no to that brought you more peace?
If you enjoyed my blog today, please share it with your friends and invite them to subscribe, too. Thanks!
Photo by Leonard Beck on Unsplash.