Veterans share stories (Part 2)
Veterans share stories (Part 2)
This is Part 2 of my tribute to veterans. I learn so much when veterans share stories. This week, I am sharing the stories of two more people: Diana Dougherty and Ken Joyce.
Diana Dougherty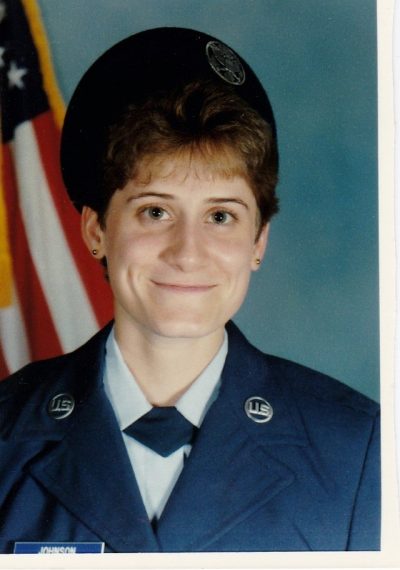 My friend, Diana Dougherty, served in the United States Air Force in 1988 to 1990 and was an A1C when she completed her duty. After her basic training at Lackland Air Force Base (AFB), she went to Fort Belvoir where she attended Defense Mapping School to become a reprographic specialist, which is basically a printer, she said. She was honored to receive Distinguished Graduate.
Her time overseas was spent in Oman. "The sky was amazing in the desert with no lights from a city. Only thing I didn't like was checking my boots to make sure nothing crawled into them at night. We had a group of British who were over there on duty, and they invited us over for a meal. The meat was so delicious, but I was afraid to ask what it was. Was I eating camel? To this day, I'm still curious what I actually ate. When I came home, my hair had bleached out, and I was so dark Todd didn't even recognize me when I got off the plane."
Diana met her husband Todd, also an Air Force veteran, who was a staff sergeant when he completed his service.
For much of her service, she was stationed at the Shaw AFB. Hurricane Hugo struck during this time, so she was among those who helped clean up the base and helped where needed. This experience with a hurricane left an impression of how harsh and destructive such storms are.
She enlisted because she sought independence and adventure. Her service to her country taught her to take care of herself and to reach out to other people by talking with them and learning about them. Not knowing anyone in the beginning was the most difficult part, she said; yet, meeting new people and expanding her knowledge base were two parts of the experience she enjoyed most.
She doesn't expect anything in return for serving, she said, because she considers it a great honor and would do it again. If she had to do it all over again, she said, she would try to do more things and do more TDYs (temporary duty assignments). She had scored high on the mechanical test and had been asked to consider being a mechanic. Now, she thinks that might have been an interesting opportunity. She misses the benefits the most.
Thank you, Diana and Todd, for your service.
Ken Joyce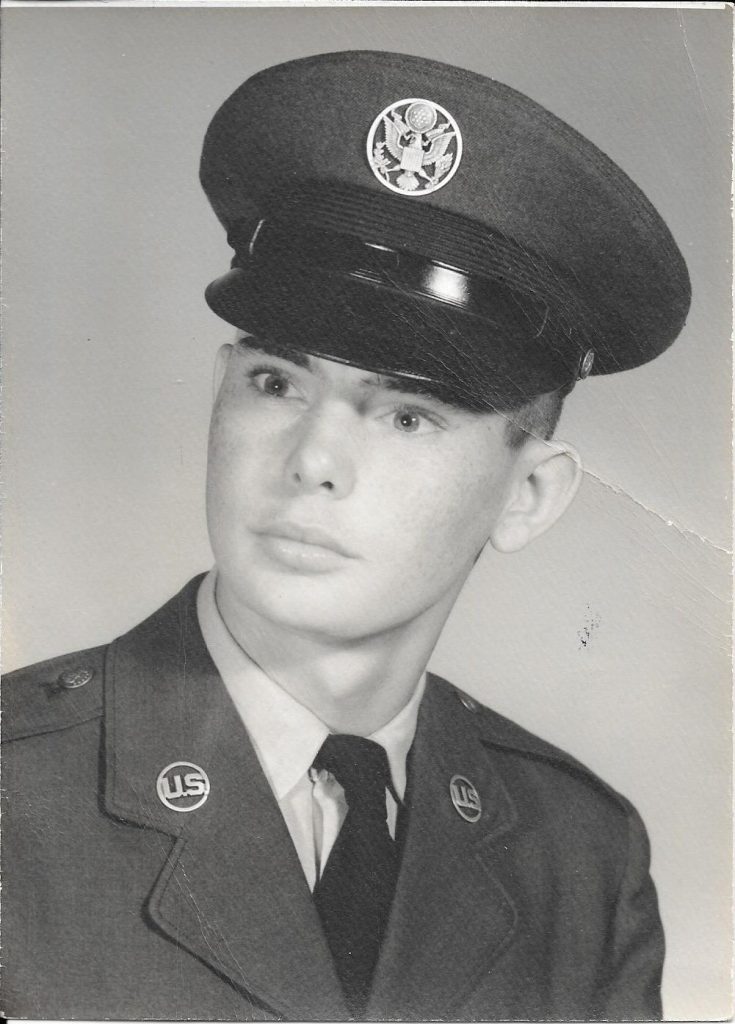 Ken Joyce served in the United States Air Force from January 1966 until October 1968. He was at the rank of sergeant when he left. He enlisted before he could be drafted into the Army so that he would have a choice of careers.
Serving taught him to become independent and matured him a lot.
He did his basic training at Lackland AFB in San Antonio, Texas, and then went on to be stationed at the following: Rantoul AFB in Rantoul, Illinois, where he attended firefighting training school; Duluth AFB in Duluth, Minnesota, his first assignment where he trained with an aerospace rescue and recovery detachment; Nha Trang AFB, Nha Trang, Vietnam, his second assignment; and England AFB in Alexandria, Louisiana, his final assignment.
When I asked him what he enjoyed about the service, he said that he enjoyed the many friendships he made and that he enjoyed traveling and living in new places.
"I enjoyed learning new skills. I enjoyed and loved flying and being a crew member on the H43B Husky Helicopter." He was an air rescue, fire fighter specialist.
The most difficult part of his service was being away from his family. While he was in Vietnam, his mom died of a heart attack. She was only 42 and left his dad with seven kids still living at home, ages four to 18. He was able to come home for the funeral, but returning to Vietnam was extremely hard.
Vietnam vets saw and endured a lot. He was fortunate not to have witnessed what many did. While in Vietnam, however, the helicopter he was on was going back up after delivering some soldiers to Cam Ranh Bay. They were up 900 feet when the engine exploded. As the helicopter fell, he feared dropping into the shark infested waters. Thankfully, the skilled pilot took control and pitched the rotor blades correctly, allowing the pilot to enlarge the circling motion of the chopper until they were over the beach. The landing gear collapsed and the chopper rolled onto its side. No one involved had any major injuries.
"Being apart from family is a sacrifice all (who serve) make," he said. "So don't be afraid to tell them you appreciate what they do or what they have done. Even if they didn't have to fight or go to a war zone, they were willing to, or they supported that effort somehow if they served during a time of war. In peace time, that threat or possibility is still always there."
Ken, a member of the VFW Post 6858, appreciates it when people thank him and others for the service done for our country.
Thank you, Diana, Todd, and Ken for your service. Thanks, Diana and Ken for sharing your stories.
Is there a veteran you are honoring? Please share about him or her.
Be sure to come back next week to hear more veterans share stories. In case you missed last week's blog featuring two other veterans, here is the link: //michellekaderlywelsh.com/veterans-share-stories-part-1/. Thank you for joining me in honoring our veterans.
Flag photo by Andrew Ruiz on Unsplash.