List acts of bravery to boost confidence
List acts of bravery to boost confidence
Have you considered your acts of bravery? Maybe you don't consider yourself brave, but I bet you're braver than you think. Here are examples of some of my acts of bravery. I bet by the end, you'll have stories to share too.
Trying new things is brave
Growing up, I tended to be the shy kid. With tears welling up over not finding my scissors fast enough, earning points for bravery proved a sure fail.
Yet, you know, I joined the track team and excelled in the 400m and 800m races. I shared short stories and poems with my English teacher which led to her taking me to writing conferences. I participated in forensics. These activities required some element of courage for a girl who hated the spotlight.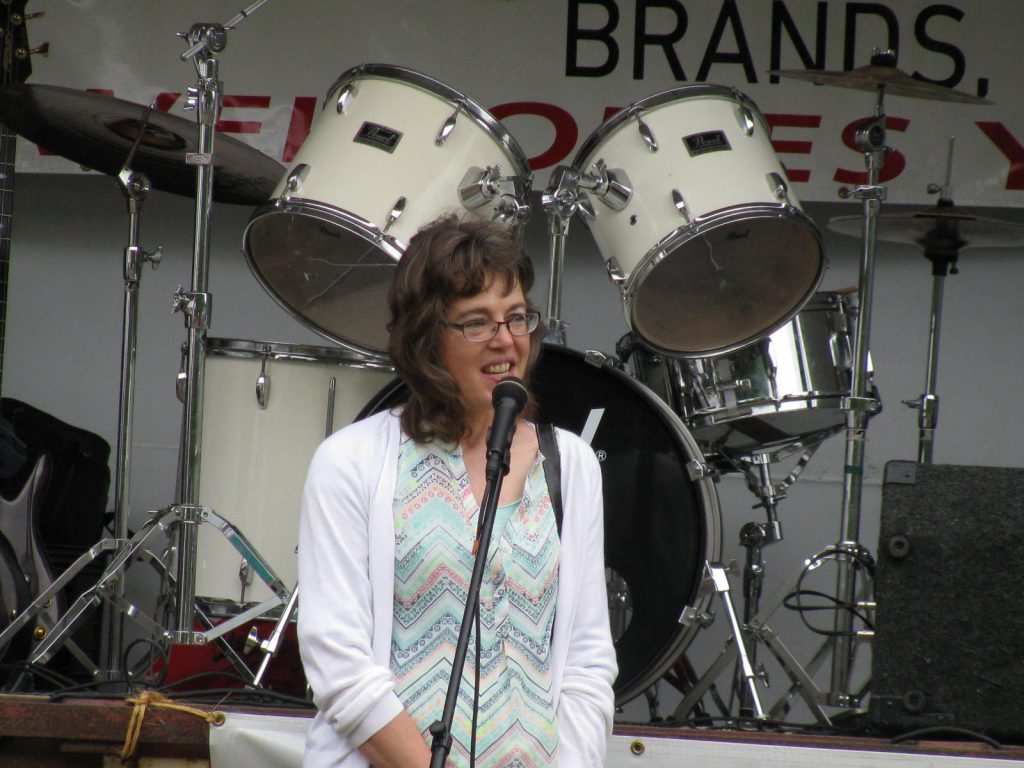 When I was 17, I was crowned the county beef queen. This led to speaking to crowds at the fair before a grandstand event, handing out ribbons to 4-H kids, serving the public from food trailers and handing out samples at grocery stores, among many other public relations tasks. A wimpy kid couldn't do that.
Remember past acts of bravery
My first job out of college required me to travel and give speeches and reach out to the public at health fairs. What patience my first boss had encouraging little scaredy-cat me. I found talking with members of the audience beforehand helped settle my nerves because these friendly people were eager to hear my message. My boss's words that the only one who'd know I messed up was me because I was the expert helped. That eased a racing heart a little. But you know, getting up in front of those people became easy because I did it often.
Another stretchy task for me is traveling. Those who know me will tell you how scary it is for me to drive to new places. In those days all I had was a map, no GPS on a cell phone. I forget these accomplishments of my youth when I let fear grip me over traveling alone, speaking to an audience, or trying new technology online for the whole world to witness.
Some folks may label me not so brave, but that's not a clear picture of who I am. Everybody falls into worry now and then. Getting secluded worsens the dilemma.
Other ways I've proven courage include homeschooling my five children and teaching Sunday school. It takes courage to pull your kids out of public school when attending public or private school is the norm. Homeschool teachers know all too well the fears that fly up and the criticisms that come from those who don't understand homeschooling.
Notice small acts of daily bravery
Every time I submit an article or story to a publication, I show courage. When I submit a chapter to my critique partners, I again show courage. Writers expose their vulnerabilities when they press send or lick that envelope and stick it in the mailbox.
No, I'm no coward. I bet you have plenty of examples of courage too. Next time a negative thought or person temps to bring you down by saying your fears make you weak, knock that thought aside and tell the person that isn't true. Standing up for yourself takes courage.
Sit down and consider some of the ways you've been brave. Share some of your list with us.
Just because you're shy or an introvert doesn't cancel out your courage. Often doing something afraid a few times builds your esteem and strengthens you, because soon, you aren't afraid anymore. Something else will come along, but you can overcome that too.
You're braver than you thought, aren't you? Don't forget to share some of your acts of bravery. Thanks.
If you enjoy my blogs, please share them. Subscribe to receive them each week in your email. Thanks!