Lost loved ones, a tribute
Lost loved ones, a tribute
This blog includes tributes to a horse, a cat, and some people whom I've lost from my life.
In Ecclesiastes 3, it says "there is a time for everything, and a season for every activity under heaven: a time to be born and a time to die, a time to plant and a time to uproot, a time to kill and a time to heal, a time to tear down and a time to build, a time to weep and a time to laugh, a time to mourn and a time to dance. . ." Lately, there have been a lot of losses to mourn in our home. But while we grieve, we hold tight to the memories which include joy and laughter, and most of all lots of love.
Today I wanted to pay tribute to some loved ones we've recently parted with.
Lost horse friend
"There is nothing better for the inside of a man than the outside of a horse," often attributed to Winston Churchill, speaks to my family through a wonderful palomino named Scotty. The beloved horse died April 6 after a long and beautiful life with owners who took excellent care of him and shared him with their horse-loving but horse-less friends.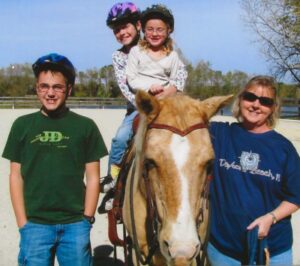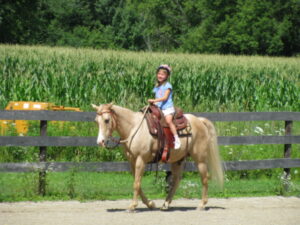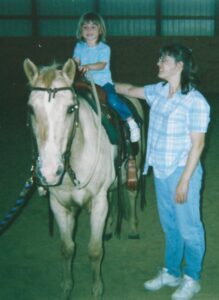 Scotty was the first horse my children knew and rode. Gentle and patient, he seemed to love them as much as they loved him. When he grew too old to ride, my girls still visited him to braid his mane and tail and brush and brush and brush him. Deb taught my kids how to clean hooves, how to groom, and how to ride, and she taught them the names of the different parts of a horse. They soaked in every word. Deb fed my daughters love for riding with articles, books, and video teachings. Through Deb, we learned of the Midwest Horse Fair, which we attended a few times, soaking in the horse atmosphere and picking out horses we thought we'd like to own. We collected lots of catalogs and pamphlets.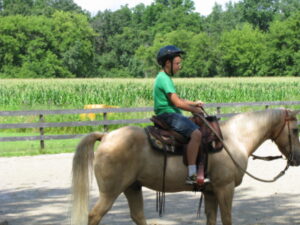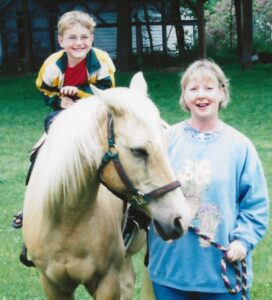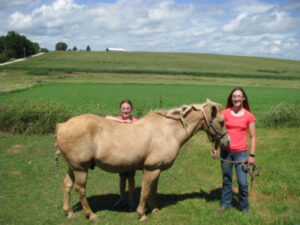 I enjoyed my horse fix too after the children had their opportunities. In the riding corral, we'd canter and gallop some, but mostly walk. We were content walking with Scotty and chatting with our friend.
While I loved a pony of my own once, I haven't lost a pet quite as old or big as Scotty, whose age I don't recall, but he was so old he had lost his teeth. While Scotty belonged to my dear friend, he felt like part of our family too. He was the most prayed for horse I knew because as he aged, he had various ailments. In his final days, he suffered with cancer, but he always knew how loved he was. As his neck and soft nose were petted, Scotty probably heard plenty of little girl and big girl secrets.
Lost cat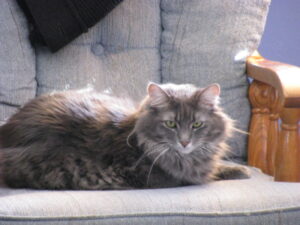 Scotty wasn't our horse, but we loved him. We all love our pets with intensity, don't we? In September, we lost a dear feline friend, Belle. She lived 13 years and suffered with urinary tract infections/disease in her last days. It's a terrible decision to have to make, but we knew afterward it was right, though it hurt at the time. She was a good cat. Our other cats searched for her for a while, and I still think of her sweet self.
Losing pets is one thing, but losing people is even harder. Life is fragile. It changes in an instant.
Lost friends and family
In January, we lost a good neighbor, Doris, to cancer. My children helped her with shoveling snow, completing yardwork, and doing chores like flipping mattresses and dusting chandeliers. She loved cucumbers from my garden to make cucumber sandwiches. She shared her lovely-scented lily of the valley with me. She loved to visit with me whenever we were out together. Whenever I drive past her house, it is still a bit of a shock that she's not there anymore.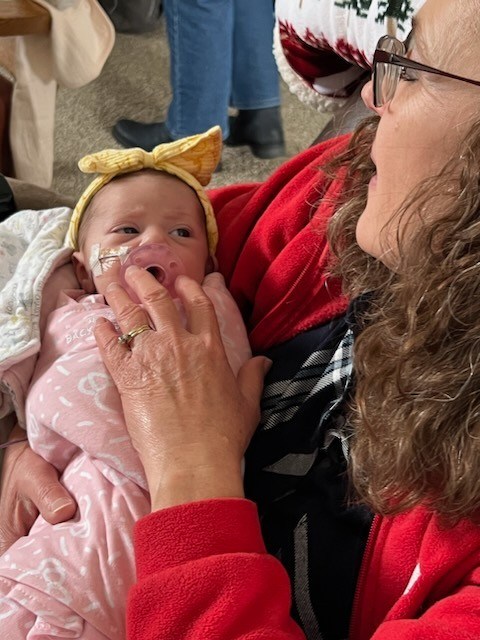 In February, my brother's family lost a dear baby. Complications during birth caused damage to the brainstem, and she lived only two months, 10 days. How I wish the story had ended differently. Please pray for baby Karsyn's family. I used to think that loss of infants was rare in the United States. That isn't true at all. I've known several families to lose infants. Within days of Karsyn's passing, I saw an obituary for another baby the same age. Please pray for pregnant moms and their babies. It is so important. Despite all our medical progress, things go terribly wrong. All losses are a shock, but especially one such as this.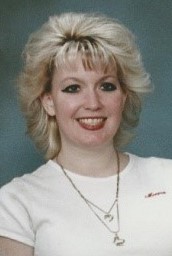 A dear friend lost a spouse on March 9. I once featured Lynn in my tribute to veterans. I am honored to have known such a good, strong Christian who loved others well.
On April 1, my sister-in-law died at age 51. How I wish I could sit down with her one more time and talk to her about the important things of life. I never imagined that the last time we'd chat and laugh would be Christmas.
Other losses
Losses also come from literal storms. A small tornado went through our area, March 31. Neighbors lost trees twisted out by the roots, and friends lost farm buildings including barns. A farmer lost calves in their hutches. I experienced storm damage before, and it causes another type of grief.
My prayer time grows long for the above list and for many others with health concerns and other needs. We pray and pray and pray. How important are our intercessions for our families and friends. God hears and comforts as only He can.
We love deeply so when we lose loved ones—humans and animals—it hurts, yet life wouldn't be worth living without love, so we'll just continue loving others. I think we can honor them best by sharing memories and remembering them. It helps with the healing and easing of stress.
Today, I shared some happy memories of a horse and mentioned departed loved ones and friends. They touched my life, but their stories belong with their spouses and children, so I stayed brief out of respect. I didn't know what to blog about this week, and this is heavy on my heart. Thanks for reading about them.
Have you experienced any losses this year? How can I pray for you?
May the Lord strengthen and comfort each of us.