Seeing God act never gets old
Seeing God act never gets old
God moments happen when I least expect them. Seeing God act never gets old. For me, two such times happened under stress.
Sometimes I forget the faithfulness and goodness of God. I wrestle with a decision or a choice. I lash out in anger. Why, God? I seek guidance but feel stuck. Then SMACK. I get an answer loud and clear, and I wonder why I stumble, fret, or doubt.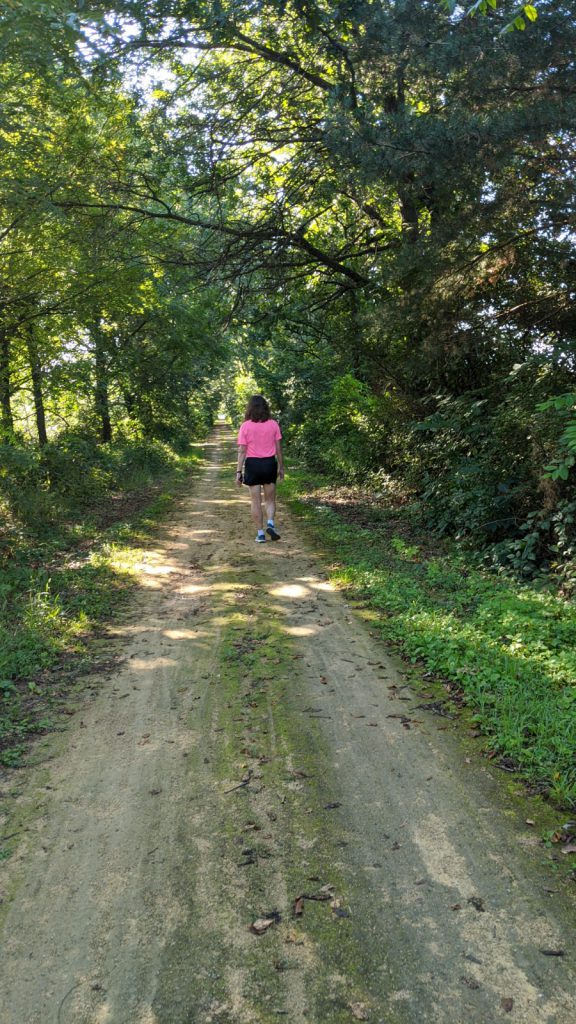 God brought husband on a bike
Not long ago, anger urged my stride longer and faster. As I walked, I fumed to God about how I felt things were going in an ongoing discussion with my husband. Beyond frustrated, I considered another confrontation. They never go well. Unheard. Misunderstood. Alone.
"If he doesn't get on a bike and follow me, this is going to turn into another fight." I scowled. My fists clenched. I was sick and tired of running around the same stupid bush.
My phone dinged. I looked at a message from my husband. He wanted to know where I was walking. I punched in the response, blew out a long breath, and probably rolled my eyes.
I continued storming through my 4.5 miles. At the turn around point, I felt hopeful that he was pedaling my way. Still he wasn't in sight. I figured I dreamed up this idea that he'd actually come. He doesn't usually take a walk with me, and as far as I can remember, he had never sought me out on my walk.
When I saw his form in the distance, I bit back a smile. Seeing God act catches my attention. God knew how upset I was, and He nudged my husband to get on the bike. I know it was God. Somehow I felt it when the phone chimed and got my attention. I realized in that moment, God IS with me all the time and hears me even if others might not.
God brought elder to anoint sick child
How did I know? Because God had done this before, except during a time when our youngest was very sick. As I cared for my daughter one Sunday morning, I texted my husband who was at church to ask an elder to come pray over her. She suffered strange, long-lasting sicknesses where she couldn't keep anything down. Insisting she sip teaspoons of water or Pedialyte grew tedious but necessary. During one bout, the doctor wanted to hospitalize her.
No one knew what was wrong. We'd been praying, but exhaustion pushed me to ask for more help in the praying department.
When my husband got home, he hadn't even looked at his phone so nobody was coming. This upset me, but as I prepared our meal, I continued to talk to God about the situation.
"It's up to you, God," I said, but I glared at my husband. How could he not check his phone when he's always checking his phone because of work. Grrr.
Meanwhile God told an elder to come anoint our daughter with oil and pray over her. When the doorbell rang and I saw who was at the door, I knew God answered my prayer.
God acts when we pray even if we miss it
Sometimes I feel so unheard, so alone. Do you get in these slumps?
Thank You, God, for never leaving us, for always hearing us, for always knowing.
People will always manage to let us down throughout life, but God is working, and while we may feel unseen, unknown, unloved, unwanted, whatever—God is there. You are never alone. You are always seen, heard, known, and loved.
May we have eyes, ears, and hearts ready so we catch the answers when He sends them.
Seeing God act on my behalf never gets old. I needed that encouragement.
What prayer has God answered for you? Please share.
For more blogs about answered prayers, visit HERE and HERE. To read more about my daughter's illness, click HERE.
If you enjoyed my blog today, please share it with your friends and invite them to subscribe, too. Thanks!